Hey guys – hello from the City Below Sea Level!
I wanted to take a minute to remind you of some things that are ending soon and some things STARTING soon!  And…to bring you an Ordering Special so that you can take the best advantage of BOTH of those things.  So…let's start there!
Starting today – and running thru 2 September 2022 – I'm offering DOUBLE Peppermints!
Here's the deets!
1. All orders of $50 or greater (before shipping and taxes) placed through my online store between today (27 Aug 22) and the end of the day on 2 Sept 22 will earn DOUBLE PEPPERMINT REWARD POINTS!!  And –  when you order by 31 Aug – you'll ALSO be earning FREE Sale-A-Bration goodies, too!
2. Don't forget to add the Host Code below if your order is under $150 to get your free thank you gift (orders over $150 automatically get the free thank you gift!).
3. For more information about my Punkin Head Peppermint Reward points (my buyer reward program), click here.
Happy Shopping, Saving and Peppermint-Gathering!
Head on over to my Online Store to get started!
Okay – so…Sale-A-Bration!  Hard to believe – but…yep.  It's almost in the history books!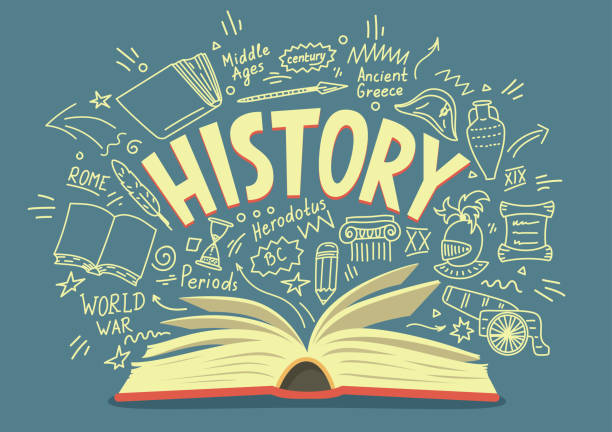 It's been a good run, but…31 Aug 22 is right around the corner!  And – once we see "September" on the calendar – your opportunity to SAVE and EARN and JOIN with all the bennies of SAB will be….over! 🙁
Sale-A-Bration is a wonderful time (the BEST time?!? 😎) of the year to SHOP for Stampin' Up! products, HOST a workshop (or place that BIG order you've been waiting on and get a Host-Exclusive stamp set for FREE!) or….BEST YET!….JOIN the team!!
Check it OUT!

For this second round of SAB (that's what we call it!), you're going to find completely new and different products from the previous Sale-a-bration event held earlier this year!  The products for this event are only while supplies last, so order early if there are items you 're really wanting!
Here's a reminder of the products you can still pick with a $50+ order (before shipping & tax)!
And…with a $100+ order!
---
There's also a great host exclusive stamp set called Perfect Pomegranates that you can pick up for FREE with either a personal order of $300+ or a party with sales totaling $300+!
Drop me an email at stamps-n-lingers@comcast.net if you're interested in setting up a personal host code for you and your friends – theres still time!! – to use between now and the end of the month!  When you collect orders to reach the $300 retail point then you'll get this cool image-only stamp set for FREE!  And that's on TOP of the free Sale-A-Bration picks you'll have!
---
While it's ALWAYS a good time to join the team – if you pull the trigger before the end of this month, then…you'll not only get to select $125 worth of product for just $99 +tax – And Starter Kits ALWAYS ship for FREE! – you'll ALSO get a cool and beautiful Planner – FREE.  If you purchase the Starter Kit by 31 Aug 2022 you'll receive the amazing Make Your Plans Bundle FREE with your Starter Kit!!  Check it out!
Oh and did I mention that you'll start saving 20% off EVERYTHING you purchase once you've joined!?  Yup – it's true!
What's in your Kit?
$125 in Stampin' Up! merchandise of your choice from the current Annual Catalog, Jul – Dec 2022 Mini Catalog or the online store (includes clearance rack items!).
The Making Plans Bundle!!

8 Annual Catalogs, 8 Mini Catalogs and 8 Sale-a-bration Brochures and a few additional business supplies.
What are the Perks and bennies of being a Demonstrator?
At least a

20% discount

on everything that you order as a Demonstrator!
Early peeks at new release items and preorders for new items for about a month before they are available to purchase!
The ability to attend Demonstrator exclusive Stampin' Up! events!
No pressure to sell to anyone, hold classes or workshops or run a business. You can simply order for yourself and get the discount!  And as long as you have at least $300 in sales per quarter, you'll continue as an active Demonstrator and continue to get the discount. If you aren't able to maintain the $300 per quarter minimums, you simply go back to being a customer, no commitment required and no penalty if decide that being a Demonstrator isn't right for you.
And – join now and you'll be an "active" demonstrator – without selling or buying another thing at all! – thru the end of December – which will also get you in on the pre-order for the new Jan – Jun 2023 Mini Catalog!  Whoo-hoo!
And…what are the perks of joining with me?
You'll be a part of my Critters-N-Creatin' Krew team!
Monthly team meetings via video conference where we talk about the latest happenings at Stampin' Up! and share project ideas. We're scattered all over the United States, but we get together in person online and have lots of fun chatting!
Access to my ZOOM The Craftroom virtual stamping get-togethers each week!
Free access to my online class tutorials.
A private Facebook page where we can chat, ask questions and share ideas.
Team giveaways and prizes! We do fun giveaways and prizes for sharing projects and for reaching sales and recruiting goals.
Monthly team trainings and meetings for those interested in learning more about the business side of Stampin' Up!.

Whether you'd like to start a business or would simply like the great discount, I'm here to support you in any way I can!
You can also see additional information here and on my Stampin' Up! site here.
Or….Click here to purchase your Starter Kit and Get Started!
---
Last – but not least! – get ready for the
Perfect Partners Promotion

kicking off on 1 Sept!
Some things are great on their own but become epic when paired with something else: cereal and milk, toast and butter, Fred Astaire and Ginger Rogers. I may be biased, but one of MY favorite combos is stamp sets and dies — and that's what the Perfect Partners promotion is all about!
Stampin' Up! has created six new dies that coordinate with stamp sets in the 2022–2023 Annual Catalog and the July–December 2022 Mini Catalog. These coordinating dies will only be available during this promotion (1 Sep – 30 Sept 2022!) and will NOT be offered in any catalog.
These stamp sets and dies are available separately or as a bundle. Which means….
If you've already got the coordinating stamp set, then you'll be all ready to pick up the die set on 1 Sept.
BUT – if you do NOT – then…hang tight cuz… you'll be able to pick them up together as a bundle AND save 10% off the retail price.  YES PLEASE!!
You'll be able to order these awesome dies/bundles starting on 1 Sept – or…you could get signed up as a Discount Shopper Demonstrator & pre-order them with ME TODAY!!
Are you excited?  I know I am! I LOVE die sets!!
Whew!  That.  Was.  A.  LOT!
Thanks for sticking with me this far!! 🙂
TTFN
Connect with me!  https://campsite.bio/stampsnlingers
---
HOST CODE FOR 16 AUG – 31 AUG: VCDBZV9P
Use this host code when you order $50 or greater and receive a free gift (AND the Monthly Card Tutorial) from me!  If your order is over $150, please do not use this code, but you'll still get the free gift.  The free gift is your choice of any item valued up to $10.00 in any active Catalog!  That includes some of the Host Exclusive stamp sets!  See my Customer Rewards page for full details.
Note: Make sure that you can see my name on the final checkout page listed as your Demonstrator when you order so that you know that you're ordering with me and you'll get my rewards!
You'll also be getting a link to my ZOOM The Craftroom (an exclusive TWICE-A-WEEK online event for my customers) and the monthly Online Tutorial. The August Tutorial features the Cottage Wreaths Bundle!  
---
SAVE THE DATE….
---
If you need any stamping supplies, I'd be very happy to be your Demonstrator. Just click on the Order Stampin' Up! Online Now button on the right side of the screen to go directly to my online store or drop me an email if you have any questions. Happy Stamping!
---
Shop the Clearance Rack here. Earn FREE Stampin' Up! Products – Join my Punkin Head Peppermint Rewards – My online customer thank you program!
---
Finn Fan Fix