Mornin', y'all!  It's Christmas week!  Four days left!  If you're panicking over last-minute gift ideas – give me a shout!  I can hook you up with a Stampin' Up! Gift Certificate – that I'll e-mail right to you to print out!  Quick – easy – and no postage or shipping delays! 🙂
My card today has nothing to do with Christmas – except for being a birthday card.
Think about it.
There – you got it! 🙂
I used a super cool new sentiment-only stamp set called Happy Thoughts – which will be available to y'all on 5 Jan in the new Jan – Jun 2021 Mini Catalog.  I also used a couple of free (with qualifying purchase) products from the 2021 Sale-A-Bration Flyer:  A Touch of Ink stamp set and Paper Blooms DSP.  Take a look-see:
This card layout is so fun – I love angled panels, don't you?
I started with a piece of Soft Seafoam card stock and embossed it in the Ornate Floral 3D Embossing Folder.
Then I cut two pieces of the Paper Blooms DSP (free with a $50 purchase during Sale-A-Bration!) and adhered them one-on-top-of-the-other with Liquid Glue. Fun fact – the two designs I used are actually the front and back of the same piece of DSP!
I wrapped some Blushing Bride Baker's Twine from the new Snail Mail Twine Combo Pack twice around the panel – securing it in back with Glue Dots.
On a piece of Whisper White – I stamped the sentiment from Happy Thoughts in Night of Navy and punched it with the Timeless Label Punch.  Then I popped it onto the card front with Stampin' Dimensionals.
I tied a little bow from the Snail Mail Twine – added a Rhinestone Basic Jewel – and the card was done!
On the inside, I added a second Happy Thoughts sentiment in Night of Navy to a Whisper White panel.  In the corners, in Night of Navy, I stamped the sweet flower image from A Touch of Ink (free with a $100 purchase during Sale-A-Bration).  I stamped the fill image over top with Seaside Spray.
I used Liquid Glue to adhere another panel of Paper Blooms DSP (same as the one I'd used on the front) to the inside of a Soft Seafoam card base, then adhered the sentiment panel over top.  I popped the card front on with Stampin' Dimensionals – and the card was done!
My Whisper White Medium Envelope got the Night of Navy and Seaside Spray A Touch of Ink flower on the front…
…and a little more of the Paper Blooms DSP on the envelope flap!
Now – this is where I'd usually say "Et Voila!"!  But…I liked this card so much – and I had more Paper Blooms designs to play with so….
I made two that were based on Soft Seafoam and two on Night of Navy.
The Night of Nacy cards use some twine from the new Well Suited Twine Combo Pack.  And the other difference is on the inside.  I used Terracotta Tile for the outline image of the A Touch of Ink flower – with Petal Pink as the fill.
I repeated that on the front of the envelope, too!
Now….say it with me.  Et Voila!  Just a few minutes to get four pretty Birthday cards – thanks to the Happy Thoughts and A Touch of Ink stamp sets!
…and the pretty Paper Blooms DSP!
I hope you like!
If you'd like to recreate this card, the Stampin' Up! products you'll need – and all the card cuts! – are down below.  🙂
TTFN
---
HOST CODE FOR 16 DEC – 31 DEC: N2PFGZUG
Use this host code when you order $50 or greater and receive a free gift (AND the Monthly Card Tutorial) from me!  If your order is over $150, please do not use this code, but you'll still get the free gift.  The free gift is your choice of any item valued up to $10.00 in any active Catalog!  That includes some of the Host Exclusive stamp sets!  See my Customer Rewards page for full details. You'll also be getting a link to my ZOOM The Craftroom (an exclusive online event for my customers) and the monthly Online Tutorial.   The December Tutorial features the Arrange A Wreath Bundle!
---
Prepaid Paper Pumpkin Subscriptions are great gift options for the holidays too!!
You can see the Prepaid Paper Pumpkin subscription options in my online store here.  Simply purchase the subscription through my online store and click here to download and print the gift certificate for the recipient!
---
Stamps-N-Lingers Jan – Jun 2021 Mini Catalog Shares Are Open
My Jan – Jun 2021 Mini Catalog Shares are now open!
A catalog share gives you a chance to try a sample of all the new products in the catalog – and then you can see what you love and go back and purchase full packs of those goodies!
You'll get to try a little bit of the beautiful new Designer Series Papers, specialty papers, cards & envelopes, and treat boxes, plus fun embellishments with one of my Catalog Shares! I'll place our Shares order first jump out of the box on 5 Jan 21 and use expedited shipping so I get it back fast!  Then I'll get it all cut up, packaged and out the door quick as I can – as early in the week of the 11th as I can manage!
I've got a few options for you to pick from:  a New Designer Series Paper Share, a New Embellishments Share, and an I Want It All Share (this one gets a free extra bonus!!).  And there are even DOUBLE shares, too!
Shares are open to anyone – including demonstrators!
Head over to my Stamps-N-Lingers Jan – Jun 2021 Mini Catalog Shares to get all the details and use the handy form there to get signed up! 
Deadline to sign up for the shares is Sunday, 3 Jan 21 at 8pm EST!!  

It's that time again!  Time for you to save some money on all the new goodies you're loving as you look thru the new Jan – Jun 2021 Mini Catalog!  My Special Bundles will save you 10-15% off what you'd spend if you bought all the products separately!  And – every bundle comes with a free gift!  AND – Sale-A-Bration rewards.
Head over to my Jan – Jun 2021 Mini Catalog Special Bundles page and get all the details – plus find a handy order form!  These bundles are only available until 20 Jan and then they're gone!
Happy bundling!
---

The Stampin' Up! Year End Clearance is LIVE – and the Clearance Rack has been updated with brand new products!!
Stampin' Up!'s Giant Year-End Closeout runs thru 4 Jan 2021 – but…all retiring goodies on the list are WHILE SUPPLIES LAST!!  And – at these prices – as high as 50% off – your favorites are selling out FAST!  So…don't delay!
This event is the perfect time to shop! You'll get deep discounts on your favorite products from the August–December 2020 Mini Catalog!
Click here to download the full list of items on sale – sorted by their discount!
There are a lot more items on the list that are not discounted but are leaving us at the end of this catalog period (4 Jan 2021 at 11:50pm Mountain Time)
---
Get the Stampin' Up! Products Used in These Projects: 
Card Cuts Used in This Project:
Night of Navy or Soft Seafoam Cardstock: 5 1/2″ x 8 1/2″ (card base, scored and folded at 4 1/4″); 4 1/8″ x 5 3/8″ (embossed card front panel)
Whisper White Cardstock: Timeless Label Punch (sentiment); 3 3/4″ x 4 3/4″ (inner panel)
Paper Blooms DSP: 3 3/4″ x 4 3/4″ (card front and bottom panels); envelope flap
---
If you need any stamping supplies, I'd be very happy to be your Demonstrator. Just click on the Order Stampin' Up! Online Now button on the right side of the screen to go directly to my online store or drop me an email if you have any questions. Happy Stamping!
---
Shop the Clearance Rack here. Earn FREE Stampin' Up! Products – Join my Punkin Head Peppermint Rewards – My online customer thank you program!
---
Finn Fan Fix 
Public Service Announcement!  Tonight is The Great Convergence!  AKA – The Christmas Star!  Jupiter and Saturn will appear to converge  in the SW sky shortly after sunset.  They only come together every 20 years – and the last time they were this close was… 400 years ago!  And – it's happening at night so – fingers crossed!! – we'll be able to see it!  It's been 800 years since THAT happened.
Needless to say – most of us likely won't be around to see the next time the….wait for it…stars align! 😉
Here's an article that will give you some info about where to look – and when!!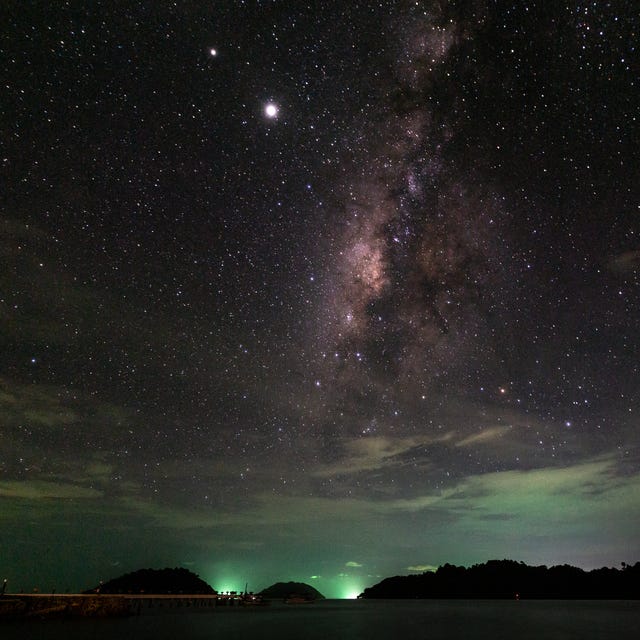 What does this have to do with Finn?
Uhm…hmm.
Oh!  We're usually all taking our last walk around at this time.
There! 😉
TTFN
M