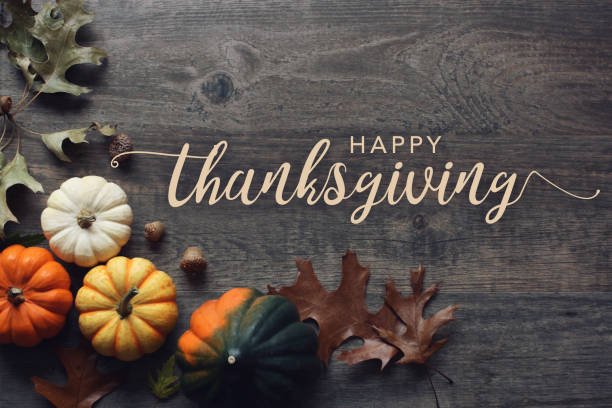 Good morning!  I'll be back in a bit with a card for the Happy Inkin' Thursday Blog Hop but wanted to take a hot second to tell y'all THANK YOU for being part of my Stampin' Up! family!  You've all become virtual friends and family for me these past few years and I am grateful for you every single day!!
And – as an expression of my Gratitude…I have a Thanksgiving Day Blog Candy Giveaway for you! 🙂
I've got a Jolly Gingerbread November 2020 Paper Pumpkin Kit that I'll give away to a randomly drawn winner!  Whoo-hoo!
To enter – all you need to do is leave a comment on this blog post by 5pm Eastern Time on Monday, 30 Nov 2020 and tell me what YOU are grateful for this Season!
Just a note –  I have comment moderation turned on so it may take me a few minutes to see and approve your comment.  Don't worry if it doesn't show up right away, it'll be there just as soon as I see it.  🙂
The winners will be chosen by the random number generator from all of the comments received and I'll announce the winners on my blog on 1 Dec 2020!!
Please note, anyone is welcome to leave me a comment but per the Demonstrator rules from Stampin' Up!, I can only ship Stampin' Up! merchandise to addresses within the United States.  Thanks for your understanding.  Good luck!!
Alrighty – I'm looking forward to seeing what is making you thankful this year – and I'll see you again at 9am Eastern with my card for the day!
TTFN
M
---
HOST CODE FOR 16 NOV – 30 NOV: NAQ2MP9A
Use this host code when you order $50 or greater and receive a free gift (AND the Monthly Card Tutorial) from me!  If your order is over $150, please do not use this code, but you'll still get the free gift.  The free gift is your choice of any item valued up to $10.00 in any active Catalog!  That includes some of the Host Exclusive stamp sets!  See my Rewards page for full details. You'll also be getting a link to my ZOOM The Craftroom (an exclusive online event for my customers – see below for info) and the monthly Online Tutorial.   The November Tutorial features the Wishes & Wonder Bundle!
---
15% OFF STOREWIDE + FREE SHIPPING*
ON ORDERS OVER $100
November 23 – 30, 2020
The holidays are here….
and it's a GREAT time to get your craft room organized!
Shop storewide and take advantage of these awesome savings, PLUS you'll receive FREE SHIPPING* on all orders over $100.
*Free Shipping applies to Domestic U.S. orders only.
PLUS! LOOK FOR A PIN WHEN YOUR ORDER ARRIVES!
You could WIN A $25 Stamp-n-Storage GIFT CERTIFICATE
Stamp-n-Storage is giving away 50 – $25 gift certificates at random this holiday season! That's right, you could win a $25 gift certificate. Just look for one of these pins in your box. If you received one, you'll find a gift certificate code on back to be redeemed at any time!
If you're ready to organize YOUR Craft Room Stamp-N-Storage has got what you need! 🙂
Check out some of these popular solutions!!
Holds Magnet cards (5″ x 7″ or 6″ x 7″), Stamp Cards, and even Embellishments!

Holds your Storage Pockets perfectly!
For Stampin' Blends (be sure to check the site for other Marker-type storage solutions, too!)
These are just some of the hundreds of great products Stamp-N-Storage has to offer for your craft room organization – and it's ALL on sale thru 30 Nov 2020!!  Every order over $100 receives 15% off AND FREE SHIPPING!  Winner winner!
Happy storaging!
PLEASE NOTE:  I do receive a small affiliate fee when you use my Stamp-n-Storage shopping links.  But – you've seen plenty of pictures of my stamping space – both at home and when I've traveled! – and you KNOW that I am a HUGE fan and love their quality products!!  I recommend them to everyone!
---
If you need any stamping supplies, I'd be very happy to be your Demonstrator. Just click on the Order Stampin' Up! Online Now button on the right side of the screen to go directly to my online store or drop me an email if you have any questions. Happy Stamping!